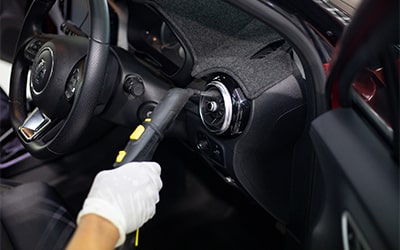 Services of Waterless Car wash services
If you are looking forward to avail the best professional car cleaning services, then you should definitely visit us at OneCup OneCar Service Pvt. Ltd. They happen to be a Bangalore based start-up that started its journey in Feb 2019. They value the prospect of proper water conservation professionally. They put effort to stop wastage of water so that future generations can make the best use of it. Their constant journey in saving water makes them go completely waterless in the car cleaning processes. You will get a faultless service from them.
Dry Wash
Waterless car wash services provide environment-friendly Dry Wash entirely to every car. They are known to use just one cup of water to clean a vehicle.
Tyre Dressing
Tyres are critical components of a car. If you need occasional Tyre Dressing of your car, then you surely need to visit us. We are the most reliable name for this job.
Glass Cleaning
If you are looking for complete scratch free Glass Cleaning Services of your car, then you have to choose us. We make your glass precisely like that of a new car.
Dashboard Cleaning
Dashboard Cleaning also happens to be a significant task for maintaining your car in the best condition. Our staffs are efficient and expert at offering the ultimate professional dashboard cleaning.
Engine Dressing
Engine Dressing is such a delicate job that you only go for an expert service provider in this regard. We at OneCup OneCar provide the best Engine Dressing service to revive an old car into a new one.
Interior Vacuum Cleaning
Interior Vacuum Cleaning is done at OneCup OneCar. We are to take the utmost care and protection while cleaning the interior of a car. Our waterless cleaning method is perfect for car interior.
Interior &Exterior Cleaning
If you wish to clean both the exterior and interior of your car, then you have to select us. We make sure to dry wash both and the interior and exterior of a car in the best way possible.
A/C Vent Cleaning & Sanitization
To clean A/C Vent Cleaning & Sanitization service without wate of water then onecup onecar is the best place. They use plant-based cleaning products and spray car wash elements. You should choose us.